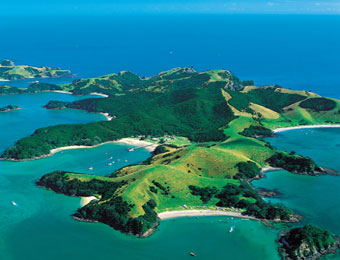 Due North is a public relations consultancy based in Northland. From our office in Kerikeri in the Bay of Islands we handle PR for a growing list of clients throughout New Zealand and internationally.
Our small team of PR consultants and expert writers
have
many years of international experience in large public relations consultancies and leading media outlets. But Northland is where we've chosen to call home.
And because it's home, it's where our heart is. It's a place we know well and we have an extensive network of friends and contacts across the region. Our client list includes many leading Northland organisations; Refining NZ, Northport, Top Energy, the Far North District Council, the Waitangi National Trust and the Northland Community Foundation.
It's an exciting time to live and work in Northland and the Far North. There are plans to expand an oil refinery and an electricity network. The country's only real deep-water port is attracting some interesting attention. Plans to stimulate growth in the mining sector are coming to fruition. The road south to Auckland, an economic lifeline for the region, is gradually being upgraded.  And a significant change in local government is on the cards.
Due North is in the enviable position of being 'on the ground'. So, if you're a Northland organisation looking for first-rate public relations support, look no further. And if you're establishing a business or an operation here and feel you could benefit from local PR support, backed by years of international experience, then please give us a call or drop us a line.
Check out our
Prezi