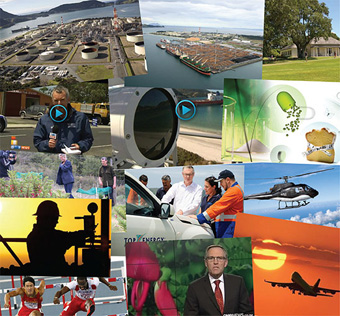 Decades of international experience in leading public relations firms and media outlets. Full service PR consultancy support throughout New Zealand.
Our PR consultancy builds relationships between organisations and groups or individuals important to them. We do this by creating channels and opportunities for two-way communication on issues that matter to both sides. With two-way communication comes relationship. And with relationship comes good will, trust and understanding.
The support we offer is based on a wealth of experience. This comes from managing an extensive array of public relations programmes across a wide range of sectors including agriculture, forestry, mining, manufacturing, retail, environmental, travel, technology, pharmaceutical, health and healthcare. Our work ranges from community relations, investor relations, internal communication and any type of corporate writing or scripting, right through to media management, media training, issues management and crisis communication.
We're experienced in building and protecting organisational reputations. We help create awareness of products, organisations and issues. We help change or reinforce behaviours, perceptions and attitudes. And we build relationships between businesses and their many target audiences.
While much of this has been with blue-chip organisations, we're also familiar with the communication challenges facing small and medium-sized organisations. We offer large consultancy expertise for small agency fees.
Put simply, Due North is well placed to help establish effective communication between your organisation and the people important to your continued success and growth.
Our small team of PR consultants and expert writers have many years of experience in public relations in the Mid-North of New Zealand and beyond. Northland is where we've chosen to call home, but our experience and work reaches right around the world.
We work with businesses and organisations of all sizes in Auckland, Whangarei, Northland and across New Zealand. Contact us to find out how we might be able to help with your public relations challenges and needs.