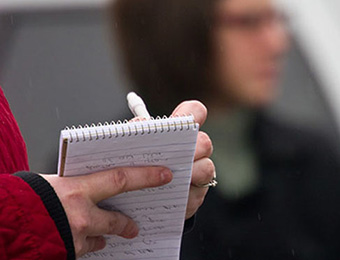 Strong media relationships and detailed insight into what journalists are looking for. And how best to give it to them in a way that works for you.
Media management is perhaps a misnomer. Because if there are any journalists anywhere who like to be managed we haven't found them yet.
We use the term to mean the management of your relationship with the media covering your sector, or important to your organisation.
We pride ourselves on cultivating great media relationships. On getting to know, on a personal level, individual journalists important to your business; finding out how we can be of help to them, and then delivering.
We understand the trends in the media landscape and adapt quickly to take advantage of these.
Our unique feature-led approach to story pitching is one example of this. Structural changes across the board in the newspaper industry mean that these longer-form yarns are more difficult to come by. So well-written features tend to be snapped up.
We treat journalists like clients. We'll bend over backwards for them. They may not be the bill-payers but it earns us their respect. Which makes us so much more useful to you.
That said, we also know how and when to push back on media demands in a way that will not damage relationships you have invested in.
We work with businesses and organisations of all sizes in Auckland, Whangarei, Northland and across New Zealand. Contact us to find out how we might be able to help with your media relations needs.