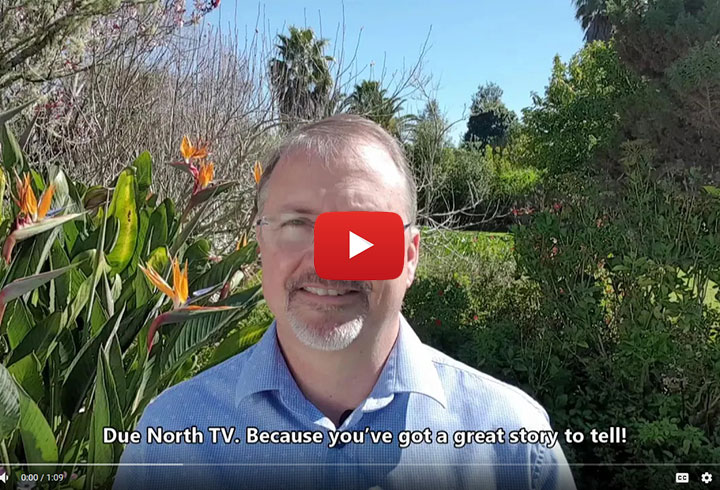 We love Due North TV because we have a huge amount of fun with this product. Basically, it's nothing more than a service that lets organisations of any size tell their stories in a visual way.
Fewer and fewer people are reading stuff. More and more people are getting their news and information from videos on social media.
Six out of 10 of us watch online video each day. That's compared to the three out of 10 who watch Free-to-Air television or read a newspaper.
NZ On Air research tells us that user-generated clips are the most popular type of video to watch online, followed by news content.
The point is: video news clips are more important than ever before in telling your story to the audiences that matter.
And we help you do that. More efficiently and less expensively than anyone else we know of. With years and years and years of story-telling and communication experience thrown into the mix just for added value.