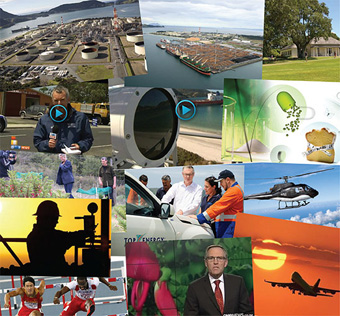 Innovative, imaginative, irreverent and bringing a proactive approach to everything we do.
We build relationships between organisations and groups or individuals important to them. We do this by creating channels and opportunities for two-way communication on issues that matter to both sides. With two-way communication comes relationship. And with relationship comes good will, trust and understanding.
We take pride in delivering excellent work at short notice, 24/7, whether we're writing a brochure for a small organisation or implementing a communication programme for a large one.
Whether we're doing public relations in the Mid-North of New Zealand, the bays of Auckland's North Shore, the rural communities of Victoria in Australia, or the cities of Western Europe.
We base everything we do on the Four 'I's: Innovation, Imagination, Integrity and Irreverence. So we're always looking for new ways to be better at what we do, we never settle for the obvious, we play with a straight bat because we believe that's essential for our ability to represent our clients effectively, and we never shy from challenging established mindsets and the status quo where appropriate.
All this means that proactivity is a key part of our approach. From our day-to-day account management right the way through to our senior consulting and programme delivery style.
Due North was established by Peter Heath and comprises a small team of consultants and expert writers with many years of experience in large public relations consultancies and leading media outlets. By harnessing and combining this experience we deliver an increasingly rare combination of sound writing skills and first-rate communication consultancy and advice.
Check out our
Prezi